AMS is proud to partner with Gather – the foremost tool in developing virtual conference experiences. Gather is a map-based proximity communication platform that incorporates live audio and video within simple-to-navigate 2D maps. If you want a virtual meeting or conference venue for your event, Gather is the best tool we've found.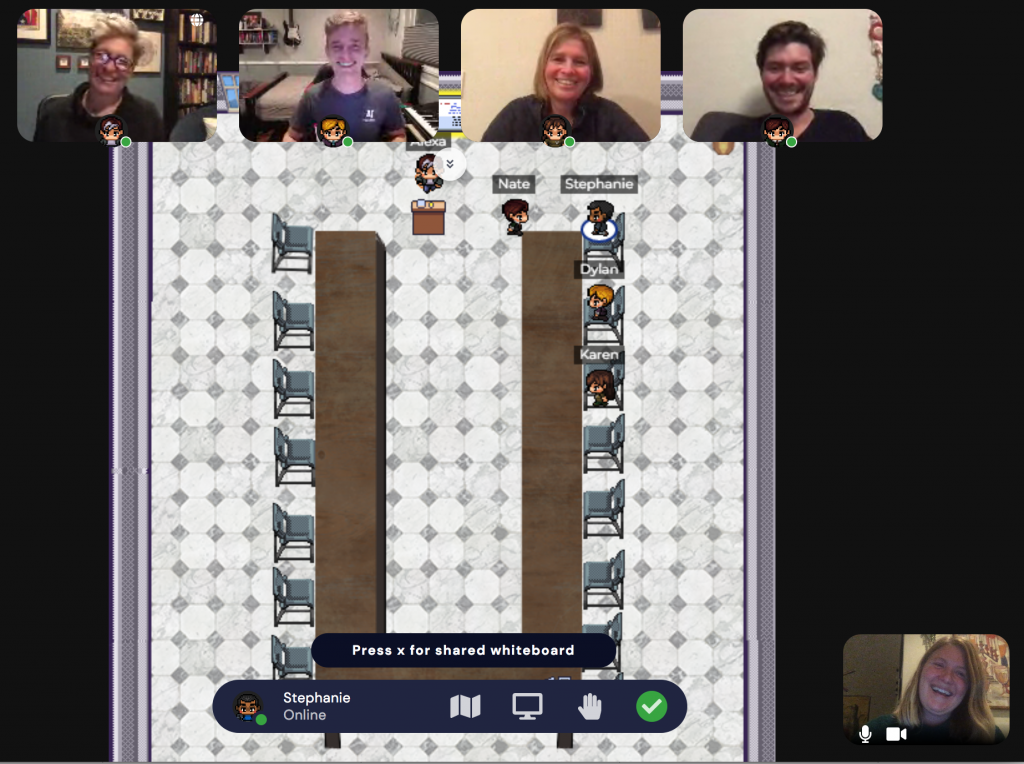 Gather also integrates with commercial conferencing platforms like Zoom and WebEx, so your attendees can go right from your virtual venue into working sessions. As partners, AMS Event Services + Gather will create virtual events that provide dynamic, real-world experiences for attendees in a virtual setting. Integrated poster sessions, welcome videos, sponsorship booths, networking games – it's all possible with AMS as your virtual events team.
As a Gather partner AMS is delighted that we can offer our clients a discount on Gather's regular rates. Contact us for more information on how we can integrate Gather into your next virtual event.